Trademart. Moving retail forward. Together.
In everything we do, we want to connect retail professionals.
We have been doing this for 40 years with a physical meeting place for exhibitors, brands and retailers.
From tomorrow, we will go yet another step further.
In doing so, we focus more than ever on our three brand roles.
We meet the needs of both brands and retailers.
We connect demand and supply through events and commercial activations.
We inspire and provide information about the latest trends in products and retail techniques.
A step further. A step towards the future.
As a brand that has been connecting people for over 40 years, Trademart has plenty of experience. However, the retail landscape is constantly evolving. Therefore, we must never get bogged down in old habits. So, we decided to change several elements.
A new logo & baseline
The most striking element of a corporate identity is the name and logo. We come straight to the point: Trade Mart Brussels will become Trademart.

Just one word. Short, powerful and complete because it encompasses everything we do. And while we remain proud of our Brussels roots, we are ready to conquer Europe.
The baseline 'Moving retail forward' contains three crucial elements.
Moving. Like our customers, we move with the times.
Retail speaks for itself; it is and remains our core business. We have been connecting brands and retailers for four decades.
Forward. Together with the Trademart community, we are moving forward, 'the only way to go'. Dynamic evolution is the key to the future. For the brands, for retail, for us.

Updated sectors
As the retail landscape moves, so do the sectors. It seemed to us that the time has come to simplify several sectors and make it clear(er) what they comprise. You can discover them on our redesigned website. From fashion to kids, from decoration to sports: we are at home in all markets. And therefore, unique in Europe.
Refurbished physical space
At Trademarts premises, too, we are fully committed to innovation. That is why we are making our building more efficient. The B-floor and the rotundas have already completely been taken care of. The reception area has been fully refurbished, and the car park under the tunnel has been rebuilt. We will therefore continue to invest in the physical space that is indispensable for the strength of a European omni-channel player.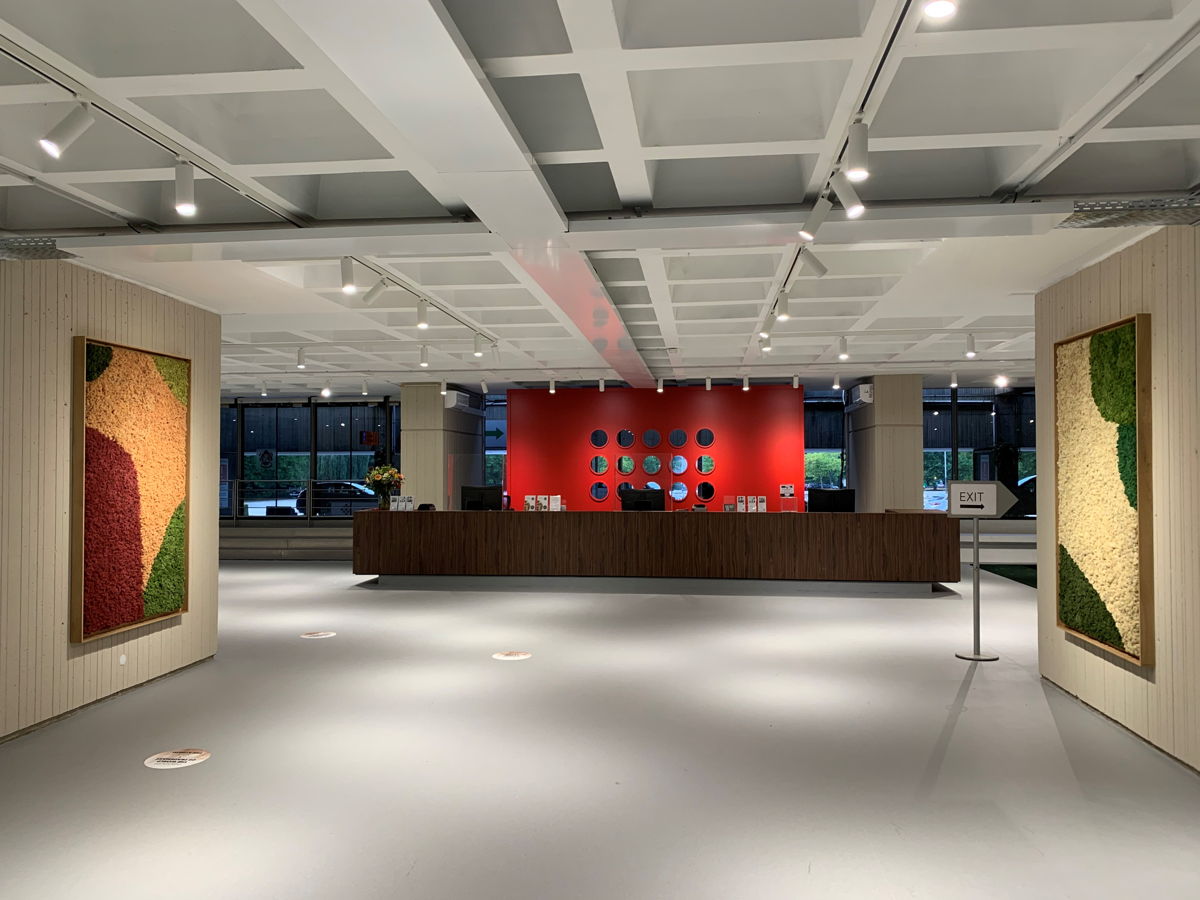 New cash & carry concept - home & living &go
We also launched a new concept: home & living &go. This stands for 7,500 m² cash & carry with decoration, home and interior products. The principle? Be inspired by the latest trends, buy the products by the piece or in bulk and sell them on the same day in your own business. In this way, we facilitate flexibility for retailers who don't want to purchase only based on a collection, but also want to choose from the latest trends in home & living.
Everything under one roof - Everything in one click
Being present online is more important than ever. That's why we redesigned our website. Fully in line with our new house style and extra user-friendly: it's easy to navigate through the complete range.
A prominent feature of the evolution is our digital marketplace. Trademart digital will be the online venue where exhibitors and brands present their collections to retailers. Trademart therefore will offer not only a physical but also an online meeting place for exhibitors, brands and retailers in Europe. A unique combination with the best of both worlds.
Trademart becomes an omni-channel player that will also bring demand and supply together digitally!
An adapted marketing dynamic
Of course, we want to make this new momentum adequately known.
Therefore, we not only focus on physical events and activations of all sectors, but on strong online marketing support. We do this through our own social media and in cooperation with various partners, each with their own field of expertise.
Future projects and concepts
Finally, as a sneak peek, we would also like to mention several projects that are in the pipeline.
Adding a fashion & accessories &go center by analogy with home & living &go. The range here will be complementary to our current fashion & accessories sector.

Launching a completely new and more extensive baby & kids 2.0 concept on the D floor.

Advanced study for the addition of 2 permanent innovative concepts within the home & living sector.
May we invite you to join us in working on the future and shaping tomorrow's retail landscape?
Trademart
Moving retail forward
Together
Guy Stevens
CEO Trademart
---
About Trademart
www.trademart.be/en/rebranding
​[email protected]
​Atomiumsquare 1 - 1020 Brussels
Trademart is Europe's largest experience platform for retail professionals, with more than 2000 brands under one roof. Retailers go there to find inspiration for the new season and purchase collections from thousands of brands in areas including fashion, accessories, shoes, interior design, baby, kids and many more.