Voor Valentijn? "Jij en ik" en … Vivabox!
Dinsdag 24 oktober 2017 — Of jullie nu al jaren verliefd zijn of net de eerste kriebeltjes voelen, Valentijn is en blijft de feestdag van alle geliefden! Maar wat geef je elkaar? Voor haar: een juweel, een boeket bloemen, een lingeriesetje … kortom geen echte verrassing. Voor hem: een portefeuille, een mooie sjaal of een horloge? Nee, deze keer niet! Deze keer kies je voor quality time en dat kan dankzij Vivabox!
Speciaal voor Valentijn lanceert Vivabox de geschenkdoos "Jij en Ik", boordevol romantische activiteiten. Kies samen wat je het liefst wil doen, reserveer en geniet van een onvergetelijk moment met z'n tweetjes. Zoals steeds geef je met Vivabox niet één maar twee cadeaus. In deze geschenkdoos zitten namelijk ook twee prachtige kopjes met houten onderzetters.
Onze favoriete valentijnsactiviteiten? Een workshop cocktails maken (liefdescocktails natuurlijk!), een romantische tête-à-tête in een hippe Brusselse wijk, een passionele tangocursus, een fantastisch ontbijt voor twee, een duomassage of een initiatie kajak ... kortom keuze genoeg!
Aanbevolen verkoopprijs: €49,90.
Verkrijgbaar bij : Standaard Boekhandel, Carrefour, Collishop/Colruyt, Fnac, Dreamland, Makro, Mediamarkt en online via www.vivabox.be.
Meer info? www.vivabox.be.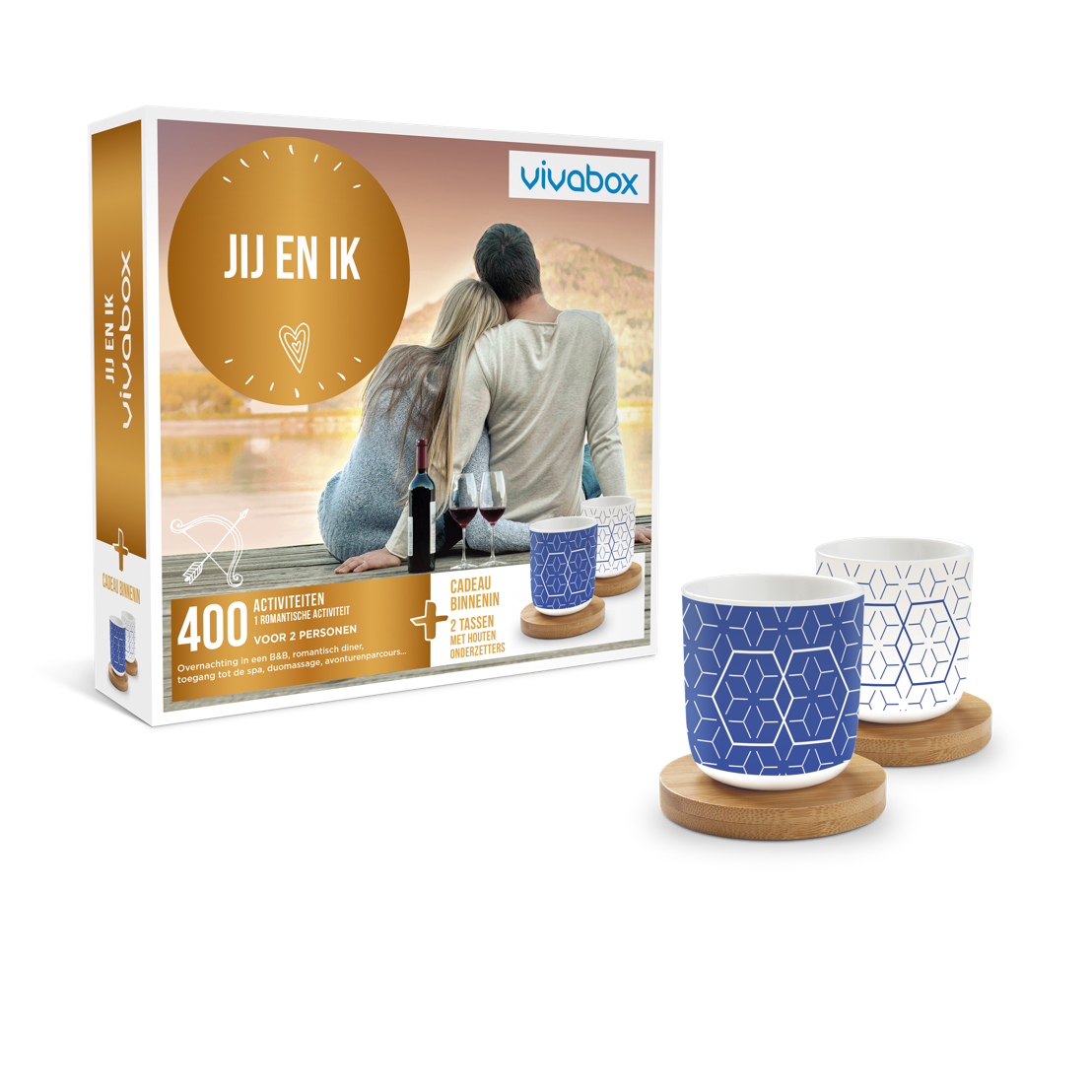 Ann Ramaekers
oSérieux! PR agency
Ann Ramaekers
oSérieux! PR agency
Claudia Massaro
oSérieux! PR Agency
Claudia Massaro
oSérieux! PR Agency