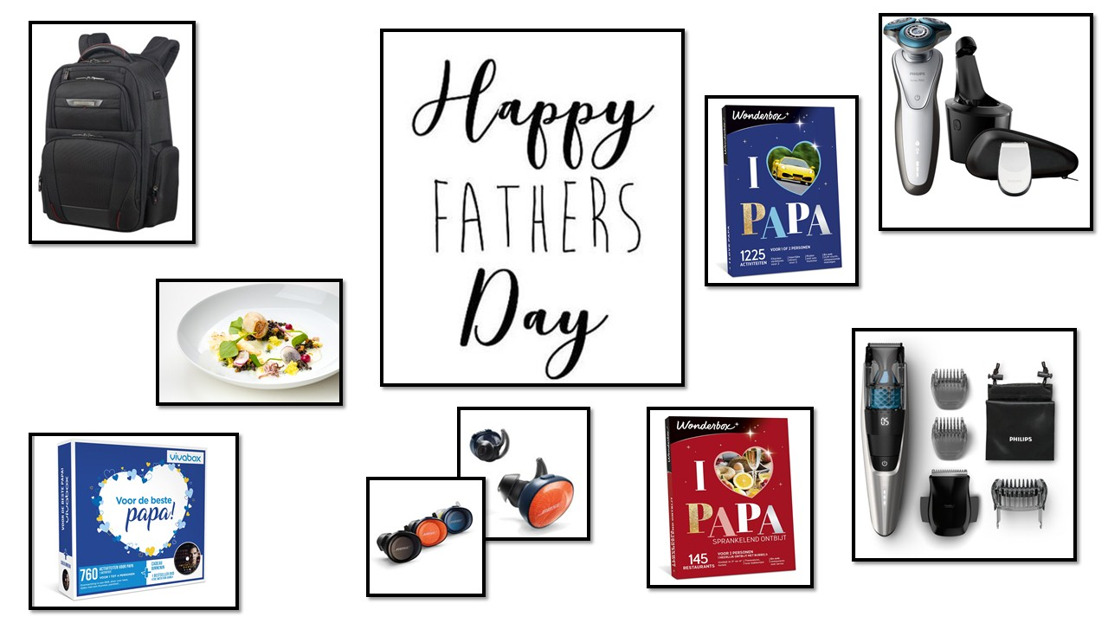 Een geslaagde Vaderdag voor elke papa!
Donderdag 12 april 2018 — Vaderdag komt er weer aan en wij hebben een paar topideetjes voor jullie klaarstaan om elke papa een cadeau te geven dat perfect bij hem past!
Zo is een stijlvolle papa niet compleet zonder de iconische Pro-DLX5 rugzak van Samsonite die niet alleen een nieuwe look heeft gekregen, maar ook 600 gram lichter en functioneler is dan zijn voorganger. Voor een stralende look elke dag opnieuw zijn dan weer het nieuwe scheerapparaat en de trimmer van de Philips 7000 Series perfect! Het scheerapparaat glijdt moeiteloos over het gezicht waardoor het de strijd aangaat tegen huidirritatie en de trimmer zorgt met zijn krachtige afzuigsysteem voor trimmen zonder achterblijvende haartjes.
Is jouw papa toch eerder een sportieveling? Dan maakt de Bose SoundSport Free hoofdtelefoon zijn sportmomenten nog aangenamer en intenser! Laat hem genieten van helder en krachtig geluid uit twee robuuste én draadloze oordoppen die stevig en comfortabel zitten en geef zo zijn work-out extra drive.
Verkiest jouw papa dan weer activiteiten boven materiële cadeaus? Dan kan je hem met Wonderbox een weekendje weg of een heerlijk ontbijt op een prachtige plek bezorgen! Is jouw papa toch niet zo gemakkelijk? Dan zal hij tussen de 760 activiteiten die Vivabox aanbiedt zeker wel iets vinden dat hem aanstaat! Maak met echte levensgenieters dan weer een uitstapje naar The Living, Winebar & lounge in Pillows Grand Hotel Place Rouppe waar de klassieke wijnen perfect worden gepaard met een seizoensgebonden diner. Zo wordt Vaderdag voor elke papa een ode aan zijn favoriete bezigheid!
Samsonite PRO-DLX 5 backpack (15.6"): €219,00
Philips 7000 series shaver: €209,99
Philips 7000 series trimmer: €89,99
Bose SoundSport Free hoofdtelefoon: €199,95
Vivabox "Voor de beste papa": €49,90
Wonderbox "I Love Papa": €49,90
Wonderbox "I Love Papa Sprankelend Ontbijt": €34,90